THE EXECUTIVES' ASSOCIATION OF GREAT BRITAIN
CREATING BUSINESS TOGETHER SINCE 1929
THE MIKADO
It is hard to launch yourself into a room of people who you don't know. It doesn't matter how self assured you are, or how often you do it, it is still hard work. That's where The Mikado comes in.
It is named after the room in the Savoy Hotel where it took place for decades. It is best described as guided networking: using a skilled facilitator, we get you talking to each other and mixing. All the while, you're learning from masters of their subjects, and have a topic to discuss with the others in room. No more agonising small talk...
SUSAN KENCH
Susan is a marketing and relationship development consultant and LinkedIn trainer, specialising in the professional services sector.
She has a background in the legal profession and a number of years providing outsourced marketing solutions to business owners in the legal, accountancy and property sectors.
Utilising a combination of hands-on support and targeted training, Susan helps professional service organisations to build productive relationships with their existing and prospective clients via Linkedin.
SYLVIA BALDOCK
Sylvia unlocks the hidden potential in individuals and teams by enabling you to connect with who you are at your core and to step up to be the person you were born to be. She uses powerful profiling to clarify your natural strengths and challenges and works with you to ensure you are playing to those strengths and operating in the flow. When you are operating in flow, you are doing the work that comes easily and naturally and you consistently deliver at a very high standard. You become recognised as an expert in your field.

Sylvia also works with you to develop a powerful Personal Presence, which ensures you are seen, heard, heard of and remembered long after you have left the room.
Recognising and celebrating your uniqueness brings real clarity on the value you have to offer and much greater confidence when presenting and networking.
Accreditations: Personal Presence and Team Dynamics Specialist/Trainer, Professional Speaker, Business/Personal Coach/Mentor, Presentation Skills Trainer, The Charisma Connection Accredited Partner, Talent Dynamics Global Partner, Networking Skills Trainer, Confidence Coach, 'Time to Think' Accredited Coach, Best selling International Author, Flow Consultant Trainer.
RENEE WALLEN
Renée had run a training consultancy in Plain English writing techniques for two decades when social media erupted. Diversifying her workshops to satisfy the marketing demands of time-stretched business owners, she used her Masters Degree in applied linguistics to carve a niche in promoting businesses online; blending straightforward, traditional marketing language with cutting edge digital skills.
As well as coaching in social media and, specifically, best practices for the successful use of LinkedIn, Renée handles all aspects of digital marketing for businesses that are too busy to do it themselves.

Renée is a published author and poet with exhibitions across Europe. She was named as London CEO of the Year 2017 by Corporate Vision magazine and awarded UK Independent Business Honours for Excellence in Training, Coaching and Instruction. She's proud to have won an Inspirational Woman award for her work with the families of young stroke survivors, and has spoken widely on TV, the radio and at parliament.
JOANNA GAUDOIN
Joanna Gaudoin is Managing Director of Inside Out Image which helps professional individuals achieve greater career success and their organisations improve business performance, by working with them on their personal impact and relationship building skills.
Joanna spent 10 years in marketing and consultancy. She now works with clients one-to-one, as well as speaking and running workshops across all areas of personal impact and relationship building; including appearance, body language and voice, as well as the skills and confidence for different professional 'touchpoints', such as meetings, networking and presentations. Joanna also helps clients navigate office politics, facilitated by a diagnostic profiling tool to help clients understand how they currently
interact and how this could be improved, to achieve their objectives and those of their organisation.
Clients include HSBC, Metro Bank, Joelson Law and the AAT.
ANDREW PRIESTLEY
Andrew Priestley is an award winning, qualified business leadership coach and #1 ranking business author who works with managing directors of established small to mid tier companies who want more revenues and profits, more lifestyle benefits and the option to scale or exit with valuation.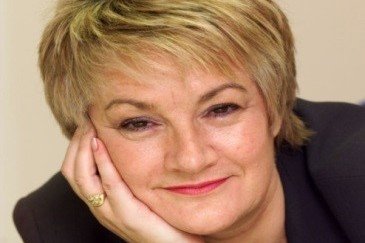 ROS TAYLOR
Ros Taylor is a leading UK and international clinical psychologist, corporate and leadership coach, businesswoman, author, TV and radio presenter and commentator.
Featuring regularly in the national press in her capacity as a psychologist and advisor (BBC, BBC Scotland, BBC Radio 5, BBC Radio Scotland, Scottish Television, GMTV, LWT, ITN News, Sky News, Channel 4 and E4), Ros has been named by The Independent on Sunday as one of the top 10 coaches in Britain.
Extensive research which included interviews with 80 of the FTSE 200's top CEOs and her own business acumen means Ros is uniquely placed to identify areas for improvement and implement practical and transforming solutions that really work for people and organisations.
Ros travels the world developing the leadership potential of employees through her Just Leadership® Programme. A creative academic, Ros is a chartered clinical psychologist, coach, trainer and regular speaker on the conference circuit. She has presented in the USA, Europe and China and completed a lecture tour in Japan.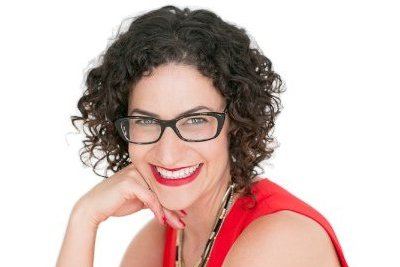 JODI GOLDMAN
With a unique background that includes communications science, image consulting and psychometric profiling, Jodi Goldman has become one of the UK's leading Personal Impact Specialists. Teaching people how to transform both the outer AND the inner, her holistic approach has helped thousands of people to develop a signature style, an impactful mindset and charismatic communication skills.
With a greatly increased profile - and the power to connect with whomever they want - each of Jodi's clients gain the personal edge in an evermore crowded marketplace.
Jodi has a way of not just teaching the tools, techniques and systems needed to truly be an inspirational leader at any level; but she is able to really light a fire under people and get them to step up, stand out and shine.
MINDY GIBBINS-KLEIN
Mindy has authored and co-authored eight books, including 24 Carat BOLD. A native New Yorker, she currently resides in the UK where she operates two businesses: The Book Midwife®, an elite book coaching company, and Panoma Press, a cooperative publisher business.
Her TEDx talk "Sometimes You Need to Change Yourself to Be Yourself" has nearly half a million views, and it showcases Mindy's passion for helping people from all under-represented groups to become leaders, and for all people to approach life more thoughtfully.
Mindy will giving us our own private version of her talk with lots of opportunities to discuss the points and practice her tips with others in the room.
NON-MEMBERS ARE WELCOME TO ATTEND TWICE