THE EXECUTIVES' ASSOCIATION OF GREAT BRITAIN
CREATING BUSINESS TOGETHER SINCE 1929
The EAGB exists to help each other. If that sounds like a philosophy you can support, come to a meeting.
Meet other business leaders in a relaxed but professional environment to forge the relationships that will help you to grow personally and professionally.
SEPTEMBER 12, 2019
DENIS O'REGAN

In 1964, Denis O'Regan witnessed The Beatles at the Hammersmith Odeon - his first ever concert. Almost ten years later he was there again the night before David Bowie's last ever concert as Ziggy Stardust, and ten years after that - in 1983 - returned as David Bowie's tour photographer on his record-breaking Serious Moonlight world tour. He toured the world again in 1987 on Bowie's Glass Spider world tour. Having documented the Punk explosion in The Seventies, New Romantics, and Grunge - as well as some of the world's top rock and pop artists at their peak - Denis O'Regan is regarded as one of the world's leading rock photographers.
Denis has also been official photographer to Queen, the Rolling Stones, Pink Floyd, Duran Duran and Spandau Ballet and the official photographer for Live Aid and the Concert For Diana, the MTV European Music Awards, and more recently Download, Coachella and Glastonbury festivals.
Recently Denis has published a series of museum quality collectible books in collaboration with David Bowie and Duran Duran, including the limited edition £3,000 boxed set 'Ricochet : David Bowie 1983' currently on display as part of the V&A's permanent collection: its number one bestseller companion book.
Denis continues to work and tour as a photographer.
AUGUST 8, 2019
BARNABY WYNTER
Barnaby is on a mission to help businesses understand what Marketing 4.0 looks like and how to harness the change in buyer power in a digital economy.
Over 30 years ago, The Brand Bucket 6 step buying decision-making process was created. Barnaby was lucky to be introduced to this in 1997 and even more lucky to be able to buy it 5 years later.
Set at the heart of one of the UK's first truly integrated marketing communications agencies, with it he was able to navigate the shift from Marketing 3.0 to Marketing 4.0 between 2001 and 2010. The Brand Bucket got stronger as an approach, as demonstrated by over 470 brands that he ensured came to market during that period. So, what changed? Put simply, the buyer has taken control of the buying process, away from the brand owner. As a result, the role of marketing has changed entirely. Its primary function has become to enable people to find you, to inspire them, to nurture them and hold their hand as they make a decision to buy, taking them through the purchase and then helping them get the most from the product or service. Marketing affects every part of this experience and builds commercial relationships.
The Brand Bucket has replaced other outdated acquisition models for every business that has embedded it, providing a proven strategic template for businesses to align directly alongside their systems and processes as they are being designed around customer experience.
Currently Barnaby is embedding The Brand Bucket approach in a select few corporates, introducing the approach via keynotes to conferences, via masterclasses to CEO groups and via books, blogs and banter online.
There has never been more pressing time to supercharge your brand in a digital economy.

JULY 11, 2019
ROGER BOOTLE
Roger Bootle is the founder and chairman of Capital Economics, one of the largest macro-economics consultancies in the world. He is also an Honorary Fellow of the Institute of Actuaries and a regular columnist for The Daily Telegraph. He has written several books, including his widely acclaimed latest book, Making a Success of Brexit, and the prophetic The Death of Inflation, published in 1996.
Roger was a Specialist Adviser to the House of Commons Treasury Committee for twenty years from 1997 to 2017. Under Chancellor Kenneth Clarke, he was appointed to the panel of Independent Economic Advisers, the so-called "Wise Men". He is a former Group Chief Economist of HSBC and a Visiting Professor at Manchester Business School. In 2012, he was named Economics Commentator of the year and, together with a team from Capital Economics, won the Wolfson Prize.
.
JUNE 13, 2019
STEVE BUSTIN
In 2018 Steve found himself in the media spotlight when he discovered he had (completely unwittingly) become the face of an international online dating scam, after scammers stole and used photos from his social media profiles.
He now uses the extraordinary story, equally horrifying and hilarious, to educate people on how to protect themselves online – and how to turn even the strangest of circumstances into a business advantage.
Steve was named National Speaker of the Year in 2015 by the Professional Speaking Association, and is the author of two books, 'The Authority Guide to Presenting and Public Speaking' and 'The Authority Guide to PR for Small Businesses'.
Steve started his career as a Broadcast Journalist for BBC TV & Radio News before running PR agency Vada Media for 11 years.
MAY 9, 2019
MAGGIE SEMPLE
A LAYMAN'S VIEW OF OUR JUSTICE SYSTEM
Maggie is a successful business woman and entrepreneur. She owns two companies - a management consultancy firm that works with global businesses on leadership development & Semple, an international bespoke womenswear fashion brand.
Maggie was a Non-Executive Director of the Criminal Cases Review Commission where she chaired the Audit & Risk Committee and is currently a Member of the Queen's Counsel Selection Panel. She is a Fellow of the City & Guilds Institute, one of 500 Fellowships awarded since 1878 and an Associate Member of the Senior Common Room of Exeter College, Oxford University. Maggie is cited in the World's Who Who and was awarded an OBE in 2001.
Maggie has a strong sense of justice and will talk about her observations of the UK justice system.
APRIL 11, 2019
RUSS SHAW
Russ Shaw is the founder of Tech London Advocates and Global Tech Advocates. Since then he has been championing London as a global tech hub and campaigning to address some of the biggest challenges facing tech companies in the UK – diversity, digital skills, immigration, infrastructure and access to funding.
A founding partner of London Tech Week, a London Tech Ambassador for the Mayor of London and Advisory Board member for Founders4Schools and the Government's Digital Skills Partnership, Russell is a Trustee for Modern Muse Charity, which supports young women and girls who want to study STEM subjects.
He is one of the world's leading experts on the success of London's tech ecosystem and has been invited to tech hubs around the world to share his experience.
Russ was previously the Chairman of The Marketing Group of Great Britain following senior positions at Skype, Telefónica, O2 and CEO of a later stage startup called Mobileway. In his role as Marketing Director for O2, Russ brokered the relationship with The O2, the most successful indoor venue in the world.
He is an angel and venture investor and has been non-executive director of a number of high growth businesses, including Dialog Semiconductor and Unwire.
MARCH 14, 2019
KATE ADIE CBE
As a television news correspondent, Kate's memorable assignments include both Gulf Wars, four years of war in the Balkans, the Herald of Free Enterprise disaster at Zeebrugge, the massacre at Dunblane, the Selby rail crash, the SAS lifting of the Iran Embassy Siege in London, the Bologna railway station bombing and the Tiananmen Square protest in Beijing in 1989.
She carried out numerous assignments in Northern Ireland throughout "The Troubles" as well as reporting on the referendum to ratify the Good Friday Agreement. Kate covered the Lockerbie bombing and reported from Libya after the London Embassy siege of 1984, reporting from Libya many times thereafter, including the bombing of Tripoli by the US in 1986. She also covered the Rwandan Genocide and the British military intervention in the Sierra Leone Civil War.
JANUARY 10, 2019
SIAN SUTHERLAND
A PLASTIC PLANET
In 2017, Sian and Frederikke Magnussen founded A Plastic Planet; a global social Impact movement with a single goal - to ignite and inspire the world to turn off the plastic tap. As entrepreneurs, they bring a different fresh approach to environmental issues - pro-business, working collaboratively and using worldwide media to champion those businesses and brands that are doing the right thing.
Their first campaign asked supermarkets worldwide to give customers the choice to buy plastic and guilt free in a Plastic Free Aisle. The Plastic Free Aisle and the Plastic Free Consumer Trust Mark are currently shortlisted in the London Design Museum Awards as one of the best examples of creative ideas throughout 2018. 
On June 5th, World Environment Day, they launched One Plastic Free Day, reaching 1/4 billion people. To cap off the year, they influenced the Budget with their radical proposal to tax virgin plastic and partnered with a London supermarket to take 1700 products plastic free within 10 weeks. 
DECEMBER 13, 2018
GARRY SMITH
THE MEDAILLE TRUST
Last year in the UK, over 5,000 people were referred to the Government as potential victims of slavery – a 35% increase on the previous year (source: National Crime Agency). Since 2015, British companies over a certain size have been required to report on slavery in their supply chains.
Garry Smith is the CEO of the Medaille Trust, the largest specialist provider of safe house beds for victims of modern slavery in Europe. With the issue now on more and more agendas, he will highlight some of the issues involved and, with it being Christmas, some of the good news stories of survivors of modern slavery that the Medaille Trust have worked with.
After an initial career in the public sector, Garry Smith forged a career in the charity sector where he took up his first CEO role aged just 30. He then ran a consultancy business for ten years which gave him unique insights into management practices and strategy across a broad range of voluntary and public sector organisations, as well as blue chip businesses in the UK, Europe, USA and Africa.
Garry returned to work where his heart is, in the voluntary sector, in 2016 and is now CEO of the Medaille Trust, the largest specialist provider of safe house beds for victims of modern slavery in Europe.
NOVEMBER 8, 2018
ANDY OGDEN
ENGLISH FINE COTTONS
The rebirth happened thanks to a strong working relationship between local government and industry and some pipe dreams in Barbados. With finance secured, Andy set about debunking the myths about the UK textile manufacturing industries, with the help of their 83 year old consultants.
It is a story of heritage, both physical and industrial.
Andy Ogden has over 25 year experience in developing technical textiles. He has been responsible for designing and developing new articles of protective apparel, within the military, nuclear, automotive and utility industries throughout North America, Europe, Middle East and Asia, many of which are now patented and have become industry standard products. 
OCTOBER 11, 2018
DR LORAND BARTELS
Senior Counsel, Linklaters
WHAT DOES UK TRADE LOOK LIKE POST BREXIT?
Dr Lorand Bartels is a Reader in International Law in the Faculty of Law and a Fellow of Trinity Hall at the University of Cambridge, where he teaches international law, WTO law and EU law.
Dr Bartels is a member of the ILA's study group on free trade agreements and helped to establish the Society of International Economic Law. He is a general editor of the Cambridge International Trade and Economic Law Series (CUP), an associate editor of the Journal of World Trade and an editorial board member of several journals, including the Journal of International Economic Law, the Journal of International Dispute Settlement and Legal Issues of Economic Integration.
Following the Brexit referendum, he joined Linklaters as Senior Counsel, and has since been advising the UK Government and other clients on trade law issues arising out of Brexit.
In 2016-7, he was a Specialist Advisor to the UK House of Commons Select Committee on International Trade, and he has also on numerous occasions appeared before parliamentary select committees in the UK, Belgium, as well as the European Parliament.
SEPTEMBER 13, 2018
NICK WHEELER
CHARLES TYRWHITT
Nicholas Charles Tyrwhitt Wheeler had the idea for Charles Tyrwhitt in 1986, whilst studying Geography at Bristol University. He set out to make the best shirts, using only the finest materials, at great value and with unbeatable service.
After a stint with strategy consultants Bain & Co, Nick went "full-time" in 1990. Financed by a foray into the classic car market, he started with 8 shirts and 8 ties in a single page leaflet.
This led to the opening of a Jermyn Street shop in 1997, a website in 1998 and overseas expansion with a Paris store in 2001 and a New York store on Madison Avenue in 2003. The company continues to grow rapidly in the UK and internationally with sales of £195M IN 2016.
Nick is a non-executive director of The White Company and is married to its founder Chrissie Rucker. They have four children and live in Oxfordshire.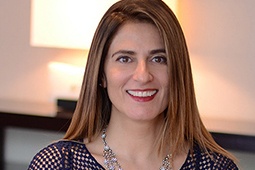 July 12, 2018
DR RONIT LAMI
WEALTH PSYCHOLOGY
Dr Roni(t) Meshie Mai Lami is an internationally renowned expert on the psychology of money, success and relationships. Ronit works with families in business and affluent individuals and families across generations. Over the years she has worked with clients from different parts of the world, focusing on finding solutions to non fiscal aspects of wealth.
Dr Lami facilitates, educates, advises and coaches clients, helping them to develop a deeper understanding of their mind-set and the impact emotions have on matters relating to wealth, relationships, parenting, family history, planning and other processes.
June 14, 2018
KRESSE WESLING MBE
From Decommissioned Fire Hose to Luxury Accessories
Kresse Wesling, MBE, is a multi-award winning environmental entrepreneur and Young Global Leader with a background in venture capital and significant start-up experience.
After first meeting with the London Fire Brigade in 2005, Kresse launched Elvis & Kresse, which turns industrial waste into innovative lifestyle products and returns 50% of profits to charities related to the waste. Elvis & Kresse's first line is made from decommissioned fire hose, 50% of the profits from this line are donated to the Fire Fighters Charity. The company now collects 12 different waste streams, has several charitable partnerships and is involved with collaborations across industries, from fashion houses to FTSE 100 companies etc.
MAY 10, 2018
PATRICK DUNNE
Patrick has extensive experience of working with boards in Europe, Asia and North America. He is currently Chairman of board consultancy Boardelta, the charities The EY Foundation and ESSA - Education Sub Saharan Africa - and a Trustee of the Chartered Management Institute as well as Chair of its Board of companions. Patrick is also member of the advisory boards of Bridges Social Entrepreneurs Fund and the FT NED club, and a former chairman of smart materials business D3O. 
Patrick has written many books on the subject of boards and the skills directors need to be effective. He established a training programme that became widely recognised as a model of adding value and a leader in best practice. As a member of the Higgs review in 2003 Patrick has also played a role in shaping governance policy for UK listed companies.
APRIL 12, 2018
ANDREW PRIESTLEY
Andrew Priestley is an award winning, qualified business leadership coach and #1 ranking business author who works with managing directors of established small to mid tier companies who want more revenues and profits, more lifestyle benefits and the option to scale or exit with valuation.
MARCH 8, 2018
MIKE SOUTHON
Mike Southon is a serially successful entrepreneur, best-selling business author and one of the world's top business keynote speakers on entrepreneurship, intrapreneurship and sales.
He built and sold his own company in the 80s and worked with seventeen different start-ups in the 90s. Two of these companies later went public, while three went broke!
Mike is co-author of several best-selling business books, including The Beermat Entrepreneur and Sales on a Beermat.
He is of the most experienced entrepreneur mentors in the UK, having completed over 1,500 face-to-face mentoring sessions and speaks at events all over the world, including material on the UK's most successful entrepreneurs: The Beatles and Sir Richard Branson.
February 8, 2018
DR RUTH LEA
Noted economist Ruth Lea CBE has been an independent non-executive director of the Arbuthnot Banking Group PLC since 2005 and the Group's Economic Adviser since 2007.
She is the author of many papers and articles on economic issues, has been a Governor of the London School of Economics and Council Member of the University of London.

She is also a notable supporter of leaving the EU. After 7 months of negotiations, what will she make of progess so far?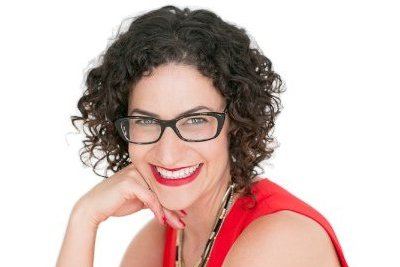 January 11, 2018
and
August 10, 2017
JODI GOLDMAN
With a unique background that includes communications science, image consulting and psychometric profiling, Jodi Goldman has become one of the UK's leading Personal Impact Specialists. Teaching people how to transform both the outer AND the inner, her holistic approach has helped thousands of people to develop a signature style, an impactful mindset and charismatic communication skills.
With a greatly increased profile - and the power to connect with whomever they want - each of Jodi's clients gain the personal edge in an evermore crowded marketplace.
Jodi has a way of not just teaching the tools, techniques and systems needed to truly be an inspirational leader at any level; but she is able to really light a fire under people and get them to step up, stand out and shine.
December 14, 2017
ANDY BARROW
In 1997, Andy Barrow was playing rugby for his local club when he suffered a spinal-cord injury that left him paralysed from the chest down, with limited use of his hands. He was aged just 17. The following year, his life was transformed again when he discovered wheelchair rugby – also known as murderball – and joined the London Wheelchair Rugby club.
Andy's wheelchair rugby career encompassed three Paralympic Games, three World Championships, and five European Championships, where he was part of the record-breaking team that won three gold medals in a row.
He captained Great Britain from 2005 to 2010, and led the team out at the Beijing Paralympics – one of his proudest moments.
We will also be raising money to support Great Britain Wheelchair Rugby.
November 9, 2017
TOM HART DYKE
Tom first shot to international prominence in the year 2000 when he was kidnapped in the Colombian jungle on a plant hunting expedition.
After his return home to his ancestral home of Lullingstone Castle in Kent, Tom and fellow hostagePaul Winder penned the best selling book The Cloud Garden (Transworld 2002) detailing their experiences in the jungle. Tom's jungle antics – building gardens in the mountains, much to the annoyance of his captors - cemented his reputation as a 'plant nut'. Tom later wrote another book An Englishman's Home detailing the trials and tribulations of developing the World Garden at Lullingstone Castle.
November 9, 2017
TERRY MULLINS,
THE RELUCTANT SALESMAN
In 2004, prompted in part by the ease with which he could sell and an interest in personal development, Terry created The Reluctant Salesman approach to selling, an approach designed specifically for professional service providers and those who are uncomfortable with traditional technique based selling. He has been delivering his 'Freedom to Sell' programs in workshops and as a consultant to businesses ever since.
October 12, 2017
PAUL BEARD
Managing the Unmanageable: Breaking the Triangle of Misery
Paul has been Acas' South East Director for 10 years. In that time, he has dealt with many high profile trades union disputes, settled individual tribunal cases and developed a team of diverse and highly respected advisers/trainers who help businesses across the country; he has led Acas into places that might surprise you.
Trained as a lawyer, he has worked as a specialist fraud prosecutor, became an investigator for the Health Service Ombudsman and then led enforcement against questionable sales practices in the gas and electricity industry. Study for an MBA and a growing interest in management psychology and leadership led him into Acas.
September 14, 2017
SOPHIE MIRMAN
Sophie comes from a strong fashion background. Her father, Serge, introduced Christian Dior to the UK in the early 1950s, creating their first licensing deals. Her mother, Simone, was milliner to the crème de la crème of British Society, and is the only French woman to have been awarded two Royal Warrants, one from the Queen and one from the Queen Mother.
In 1981, Sophie started Tie Rack. It is there that she met her husband, Richard. The pair left to create Sock Shop in 1983, taking the company public in 1987. In 1988, Sophie received the prestigious Veuve Clicquot Businesswoman of the Year Award, as well as the Marketing Woman of the the Year Award.
In 1989, inspired by their two toddlers, Sophie and Richard launched Trotters, a chain of childrenswear shops selling clothes, shoes, toys, books and with a hairdressing salon in each of the six shops.
July 13, 2017
DR JAN HALPER-HAYES
At the beginning of 2014, Jan took a sabbatical from her role as Managing Director of Presage Advisory, to assume leadership as the Worldwide Vice President directing the 51 Republicans Overseas Country Chapters and Chair of UK to focus on the 2016 U.S. Presidential elections. She was member of the Trump Transition Team.
Jan is an internationally recognized expert in strategy and leadership advising FTSE100 and Fortune 500 executives for over 30 years. She is the author of the international bestseller, QUIET DESPERATION: The Truth About Successful Men, a provocative study based on interviews with over 4,000 male executives and 43 in-depth profiles spanning over two years. She served as CEO of Plus Media, one of the first streaming media companies, which was sold to Sony. From 2002, she led the Strategy and Change practice at PwC.
Jan writes for Breitbart, Newsweek and the Telegraph on Republican politics and is a frequent media contributor on the BBC, ITV, Sky, CNN and CNBC.
June 8, 2017
CAROLYN PEARSON
FOUNDER OF MAIDEN VOYAGE
Carolyn is the CEO and Founder of Maiden Voyage, an organisation that provides intelligence and solutions to support the corporate female traveller. Prior to launching the company in 2008, Carolyn lead technology teams from blue chip brands such as ITV, Sony Music, BBC, KLM and EasyJet, and was a regular business traveller herself.
Maiden Voyage sets the global standard for female-friendly hotels, and partners with TMCs and organisations to provide a number of solutions to enhance duty of care for female business travellers. Maiden Voyage is regularly featured in the international press and has won numerous awards.
Carolyn is a regular speaker on the international speaker circuit on the subject of female business traveller safety. She represents women travellers on the Global Business Travel Alliance (GBTA) Risk Committee and is one of several travel risk professionals on the advisory board for PEAR Insights magazine.
May 9, 2017
PROFESSOR MICHAEL CRAWFORD,
PhD, FRSB, FRCPath
Professor Crawford is the director of the Institute for Brain Chemistry and Human Nutrition.
His research into brain chemistry lead him to assert in the 1970s that the brain would soon show the effects of changing nutrition and dietary fats. Since then, brain disorders have become more prominent. The EU estimated that the cost was 386 billion euros in 2005. In the UK, recent estimates by the Department of Health put costs at £105 billion, more than cancer and heart disease combined.
How can we deal with such a vast and growing problem?
NON-MEMBERS ARE WELCOME TO ATTEND TWICE