THE EXECUTIVES' ASSOCIATION OF GREAT BRITAIN
CREATING BUSINESS TOGETHER SINCE 1929
The EAGB exists to help each other. If that sounds like a philosophy you can support, come to a meeting.
Meet other business leaders in a relaxed but professional environment to forge the relationships that will help you to grow personally and professionally.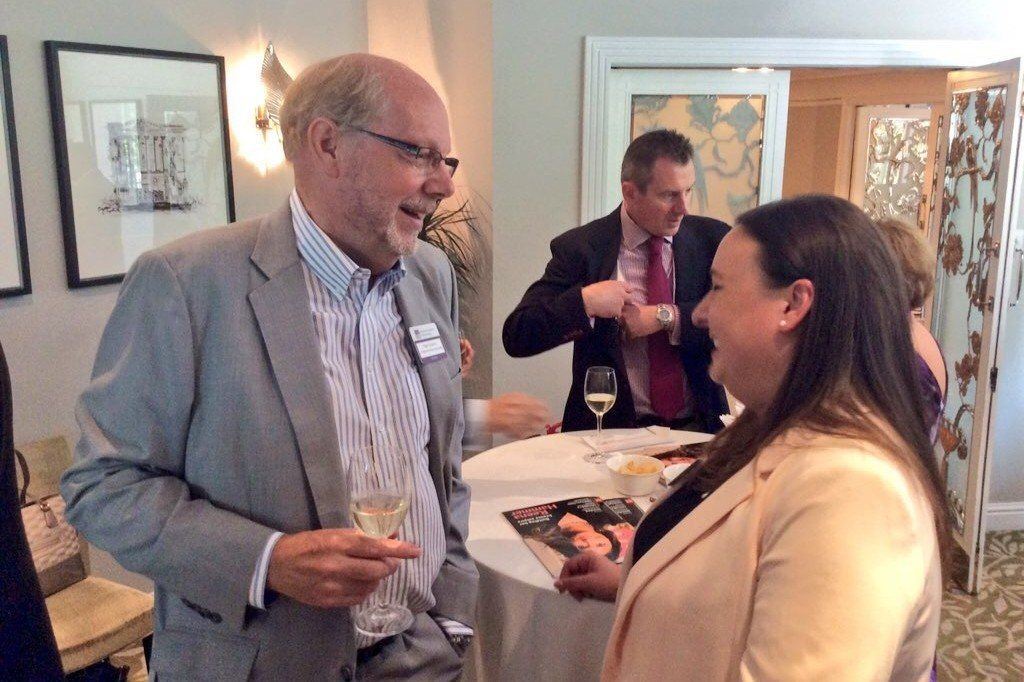 THE RUNNING ORDER
12:00 The Mikado.
This is our facilitated networking time, allowing you to learn some skills at the same time as meeting everyone in the room.
12:45 Reception
13:15 Lunch
15:15 close
Why not join us?
£98 +VAT for members
£110 +VAT for non-members
Hosting The Mikado:
MIKE SOUTHON
Mike Southon is a serially successful entrepreneur, best-selling business author and one of the world's top business keynote speakers on entrepreneurship, intrapreneurship and sales.
He built and sold his own company in the 80s and worked with seventeen different start-ups in the 90s. Two of these companies later went public, while three went broke!
Mike is co-author of several best-selling business books, including The Beermat Entrepreneur and Sales on a Beermat.
Guest speaker:
DR JONATHAN EYAL
Dr Eyal is the Associate Director, Strategic Research Partnerships, and International Director, at the Royal United Services Institute.
After teaching at Oxford for three years, Dr Eyal was appointed a researcher at RUSI. Since 1990, Dr Eyal has been Director of Studies at the Institute, and also serves as a Senior Research Fellow and Editor of the RUSI Newsbrief .
He has given evidence to the House of Commons Foreign Affairs Committee on the conduct of British foreign policy in Eastern Europe, he has acted as an adviser to the European Union's studies on the process of dividing the assets of the former Yugoslav state, and has published two studies on the errors committed by the West in handling the Balkan conflict since 1991.
Meet other business professionals in a friendly environment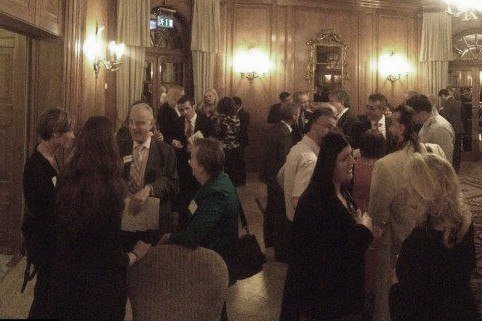 THE FORMAT
12:00 The Mikado, our unique networking workshop, opens the afternoon. It offers a mix of one to one discussions, tips, and a chance to ask for help, advice or specific introductions.
12:45 At our pre-lunch Drinks Reception, 30 minutes of open networking offer the chance to meet or catch up with more exceptional people.
13:15 A superb 3 course meal with wine is served. With planned seating and small tables, there are more opportunities for introductions and discussion.
14:30 (appox) We have first-rate speakers who share their knowledge with us. The talks are like mini master classes and you can always take away a little nugget of information.
15:15 Close
THE VENUE
We meet at the beautiful Dorchester Hotel on Park Lane in London.
With its elegant rooms, delicious food, and central location, it provides the ideal environment for a relaxed meeting.
The service is impecable, and the ambience is relaxed.
THE SPEAKERS
We have a terrific variety of speakers from the world around us, and not just business. In the past year alone, we've had someone from a think tank, a foremost economist, an artist, restaurateurs, an aquaculturalist, and a scientist who grows marijuana for a living.
Here is who we have lined up for the coming months:
March 8 - Dr Jonathan Eyal
April 12 - Andrew Priestley
May 10 - Kresse Wesling MBE
NON-MEMBERS ARE WELCOME TO ATTEND TWICE
ALPA SHINGADIA
RIZING STAR
Alpa is a talented and focused Company Director with diverse experience across consultancy and business development. Working with companies who are looking for growth and not sure how to move forward, she is an excellent and effective communicator with the ability to build key relationships with colleagues, peers, business partners and clients, through a warm approach whilst sharing knowledge of best practice.
Always delivering outstanding results by bringing out the best in a team through support, mentoring and coaching. Self-motivated and dedicated to continuous development, someone that would significantly enhance any company growth or exit plans.
DAVID MELLARD
BEDROCK HR
An HR professional with twenty years post qualification HR management experience. Strengths include the ability to communicate at all levels and to analyse issues from a business perspective.
Career highlights include setting up Bedrock HR Ltd in 2014 to advice and provide outsourced services to Start Ups and SME's and project support to larger entities.
Achievements with Bedrock have included: design and delivery of team structures; facilitating recruitment and retention of key staff for our clients; heading off claims in the employment tribunal for clients; design and delivery of a team building programme and the implementation of a cloud based HR records system for clients.