THE EXECUTIVES' ASSOCIATION OF GREAT BRITAIN
CREATING BUSINESS TOGETHER SINCE 1929
The EAGB exists to help each other. If that sounds like a philosophy you can support, come to a meeting.
Meet other business leaders in a relaxed but professional environment to forge the relationships that will help you to grow personally and professionally.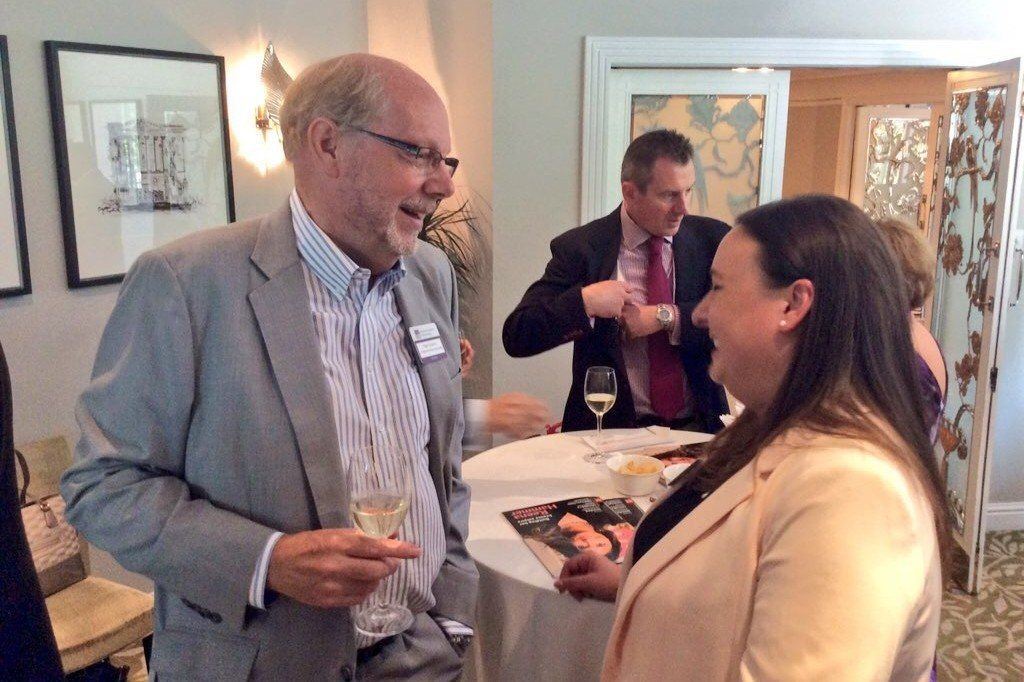 THE RUNNING ORDER
Things are a little bit different this month. Since it si August, and we're more relaxed, we have a longer Mikado and no guest speaker.
12:00 The Mikado.
This is our facilitated networking time, allowing you to learn some skills at the same time as meeting everyone in the room.
13:00 Reception
13:30 Lunch
15:15 close
Why not join us?
£98 +VAT for members
£110 +VAT for non-members
NICK WHEELER
CHARLES TYRWHITT
Nicholas Charles Tyrwhitt Wheeler had the idea for Charles Tyrwhitt in 1986, whilst studying Geography at Bristol University. He set out to make the best shirts, using only the finest materials, at great value and with unbeatable service.
After a stint with strategy consultants Bain & Co, Nick went "full-time" in 1990. Financed by a foray into the classic car market, he started with 8 shirts and 8 ties in a single page leaflet.
This led to the opening of a Jermyn Street shop in 1997, a website in 1998 and overseas expansion with a Paris store in 2001 and a New York store on Madison Avenue in 2003. The company continues to grow rapidly in the UK and internationally with sales of £195M IN 2016.
Nick is a non-executive director of The White Company and is married to its founder Chrissie Rucker. They have four children and live in Oxfordshire.
Meet other business professionals in a friendly environment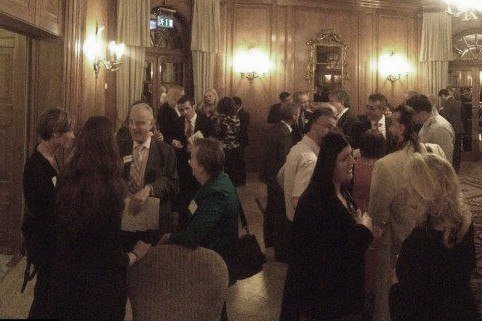 THE FORMAT
12:00 The Mikado, our unique networking workshop, opens the afternoon. It offers a mix of one to one discussions, tips, and a chance to ask for help, advice or specific introductions.
12:45 At our pre-lunch Drinks Reception, 30 minutes of open networking offer the chance to meet or catch up with more exceptional people.
13:15 A superb 3 course meal with wine is served. With planned seating and small tables, there are more opportunities for introductions and discussion.
14:30 (appox) We have first-rate speakers who share their knowledge with us. The talks are like mini master classes and you can always take away a little nugget of information.
15:15 Close
THE VENUE
We meet at the beautiful Dorchester Hotel on Park Lane in London.
With its elegant rooms, delicious food, and central location, it provides the ideal environment for a relaxed meeting.
The service is impecable, and the ambience is relaxed.
THE SPEAKERS
We have a terrific variety of speakers from the world around us, and not just business. In the past year alone, we've had someone from a think tank, a foremost economist, an artist, restaurateurs, an aquaculturalist, and a scientist who grows marijuana for a living.
Here is who we have lined up for the coming months:
September 13 - Nick Wheeler, Charles Tyrwhitt & Co
October 11 - Dr Lorand Bartels on WTO
November 8 - Andy Ogden, English Fine Cottons
NON-MEMBERS ARE WELCOME TO ATTEND TWICE
ALAN LATHAM
ALAN LATHAM ASSOCIATES
Alan Latham is an experienced management consultant with over 40 years experience. He has helped many businesses in many areas, operating in the UK and overseas countries, to improve their financial performances with his an in-depth understanding of manufacturing and with associated global supply change implications.
As a Management Consultant, he has helped many businesses solve their problems through a variety of project-based solutions including cost reduction, performance improvement, management reporting systems, fund raising, acquisition and disposal, and change management.
NIGEL SELLERS
PREMIER PROPERTY SEARCH
Premier Property Search is an acknowledged market leader in the residential property market; PPS is a niche, global relocation and private client buying agent business that has been providing a personal professional service to both corporate and private clients for over 25 years.
Whether relocating to the UK and looking for a property search and relocation agent or a private client needing a property search agent to find the right home for your family, Nigel Sellers offers a professional and personal service that will exceed your expectations.
The Corporate Relocation Sector of the business over the last 25 years has overseen thousands of relocation assignments to the UK, ensuring the employee and their family have a smooth and stress free relocation.